XDuoo XD-05 BASIC HiFi Headset Amplifier DAC ESS9018K2M DAC Headphone
Regular price
RM589.00 MYR
RM0.00 MYR
Unit price
per
Tax included.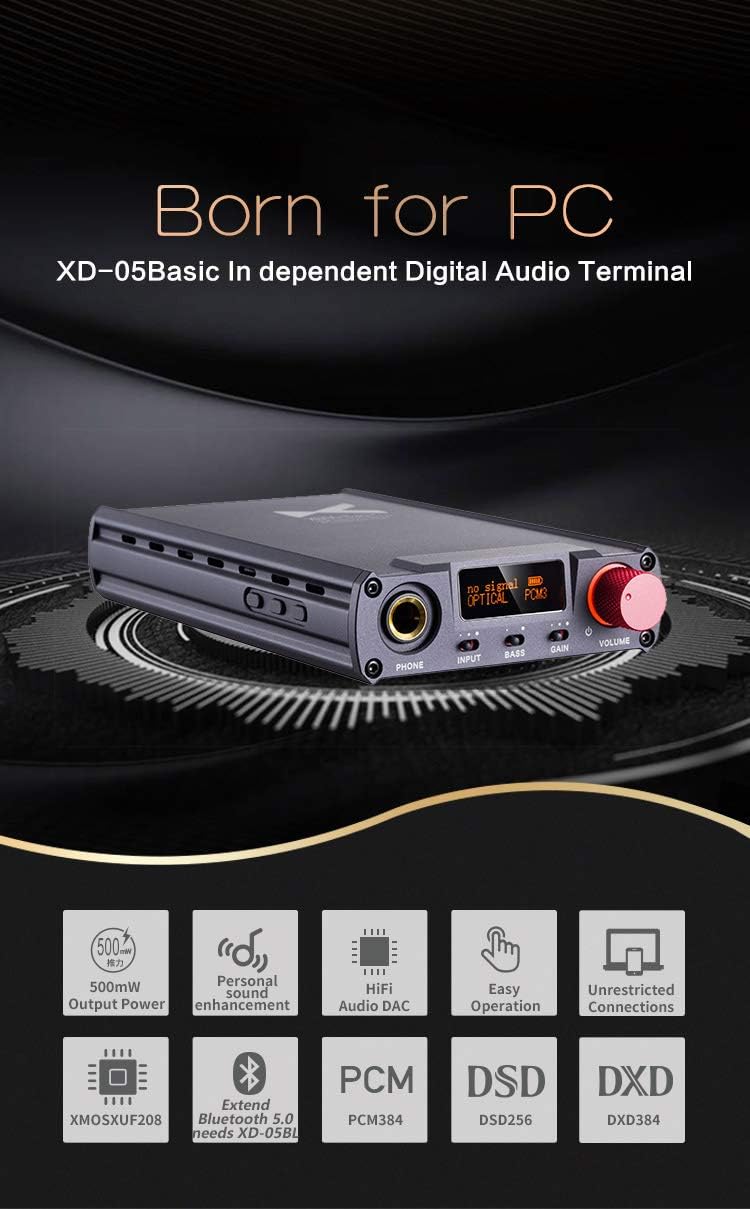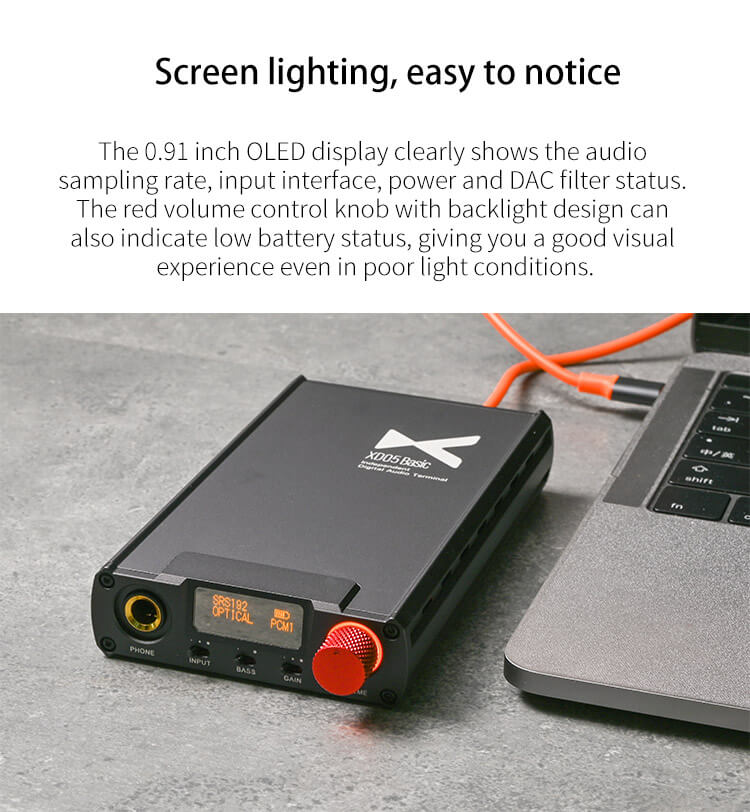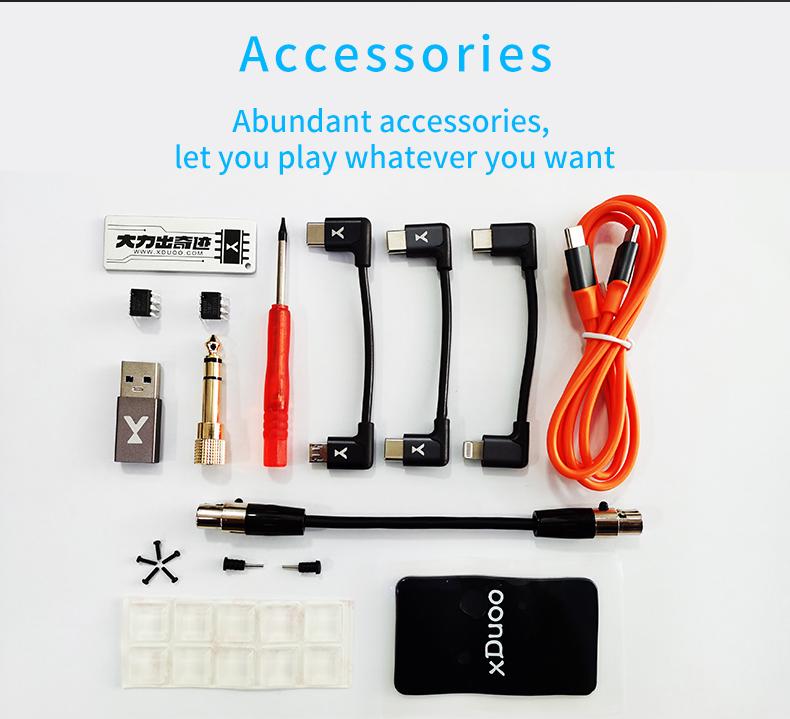 Powerful game audio and video capabilities--- Portable XD-05 Basic provides high-quality audio and video performance with its compact form. It can be compatible with desktop, notebook, tablet or other smart devices, providing high-quality audio experience for PC, PS4, XBOX and other gaming platforms.
An immersive experience--- Using professional digital and analog audio circuits to create almost real surround sound effects on headphones and active speakers, allowing you to take the lead in every game
Personal sound enhancement system--- Flexible matching of different impedance headsets.On-demand design is adopted on the output of the earphone, which is flexible to match the correct output power.Your headphones optimize the volume for playing games or listening to music while reducing the volume.Less computer output distortion at high volume without increasing background noise/nRespond quickly.
Heavy Bass, loud field to reproduce the sound effects of the bomb--- Bass switches through hardware physics to speed up, bring the game and movie action movies in the hot scenes, feel the shock sound effects, whether 3A or Hollywood blockbuster more magnificent, immersive.
Improving the quality of low bit rate music--- Through the hardware SRC function, the low bit rate audio file will be raised to 48KHz/96KHz/192KHz, optimizing the details of the audio file, true restoration of the details of music, so as to make the sound more natural and smooth.