XDUOO Link2 Bal Portable USB DAC Balanced Headphone Amplifier with CS43131 Chip, Type-C to 3.5mm/4.4mm Balanced Output
Regular price
RM509.00 MYR
RM0.00 MYR
Unit price
per
Tax included.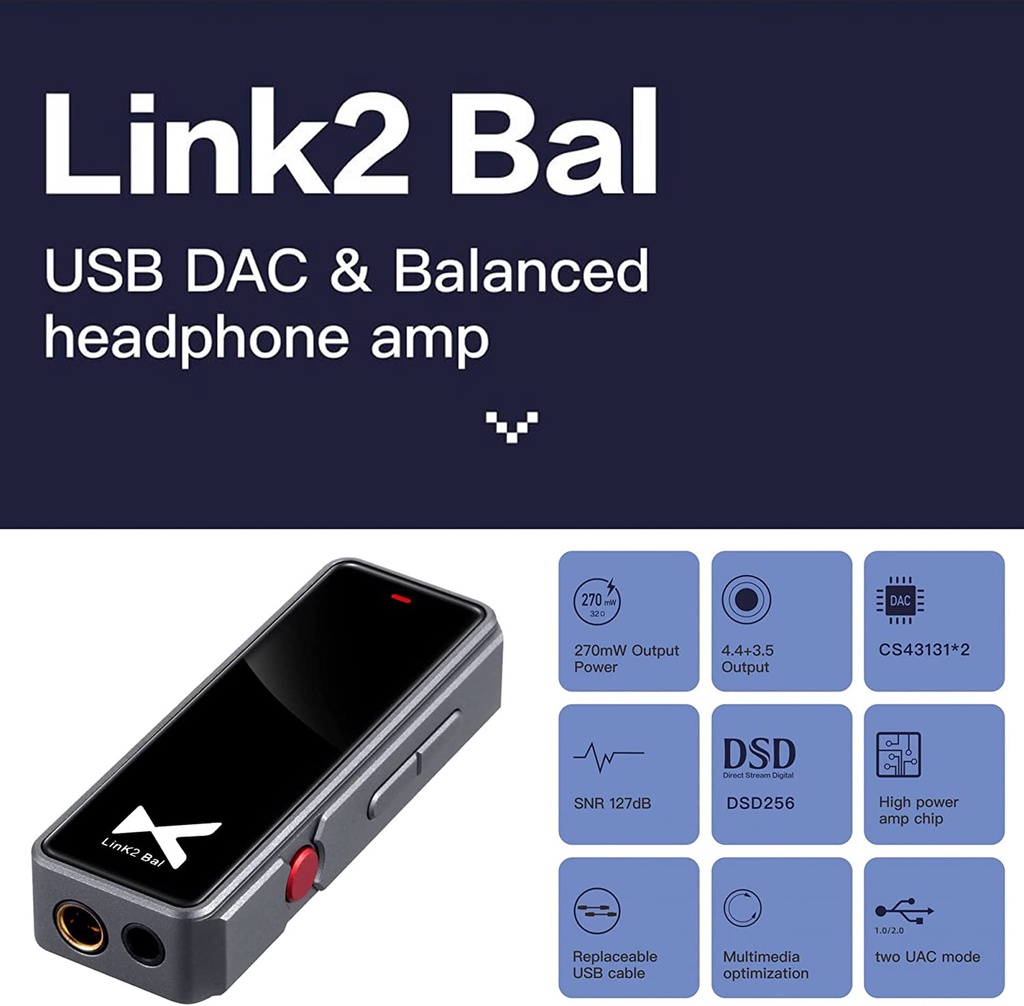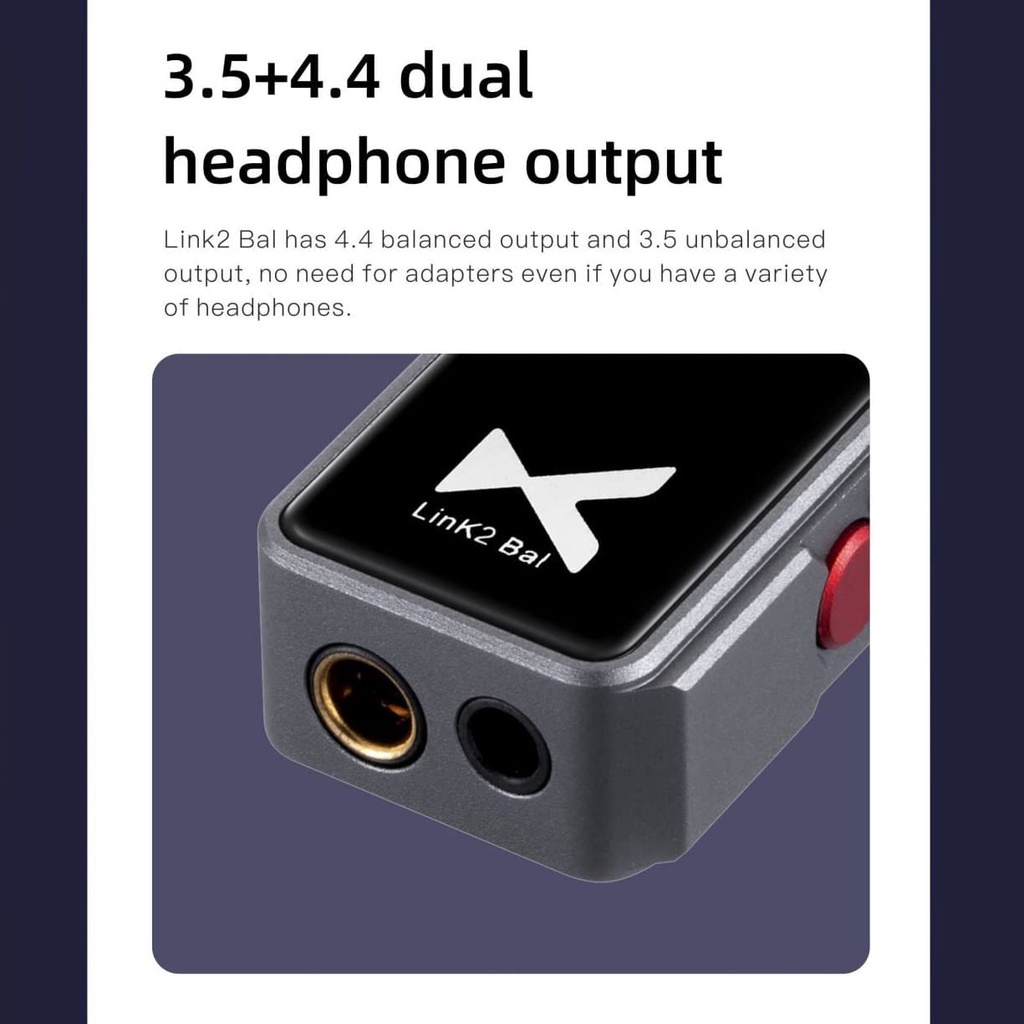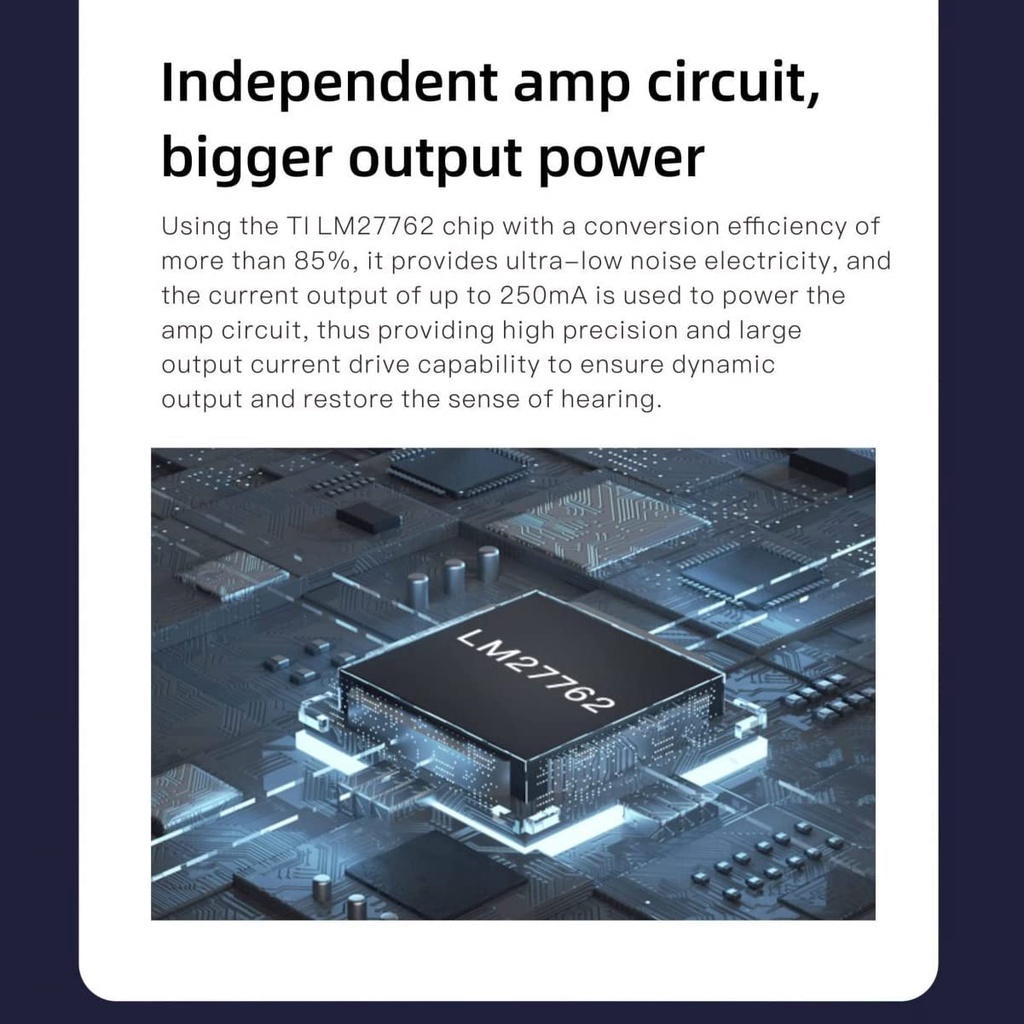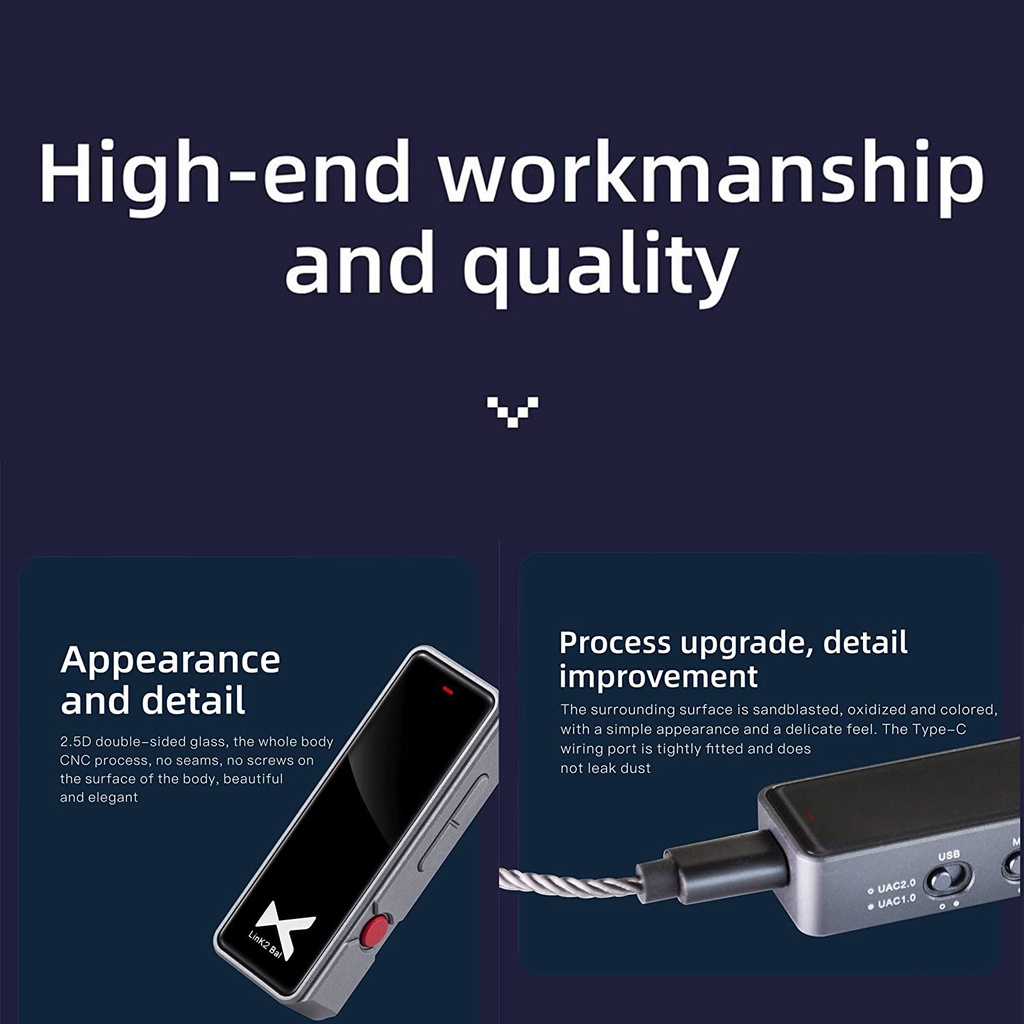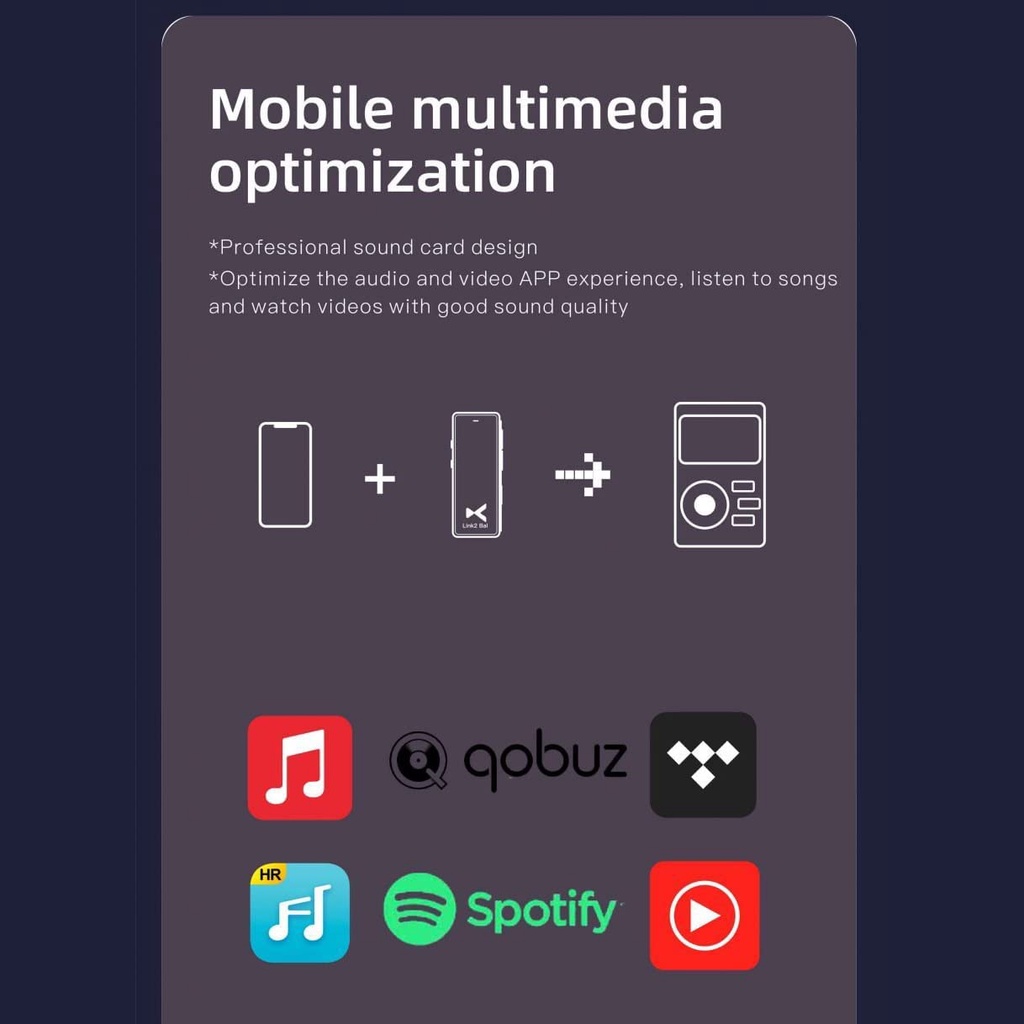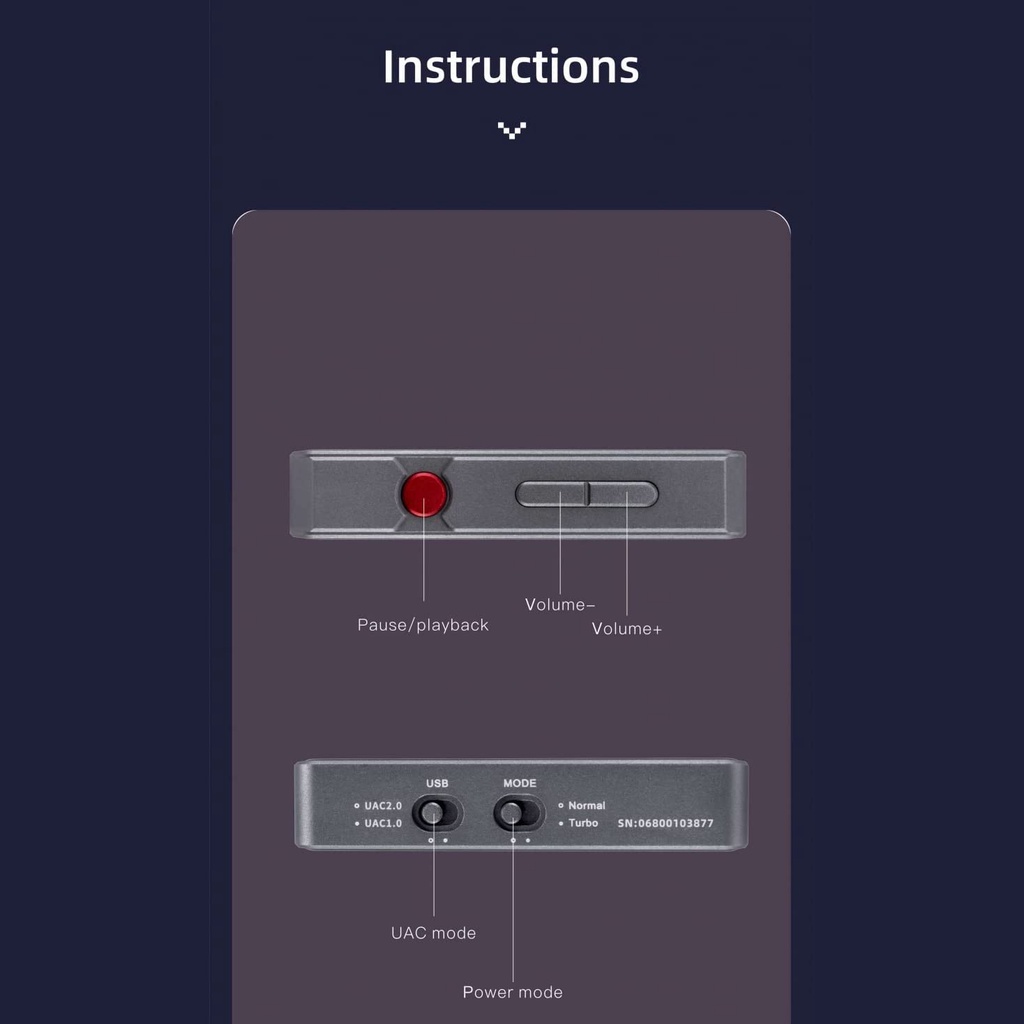 Dual CS43131 DAC Chips, Low Distortion】Link2 Bal uses two CS43131 as DAC chips, each channel has better decoding performance and high resolution. The SNR up to 127dB to ensure a clean and clear sound, with most earphones, you don't have to worry about the existence of background noise. And the decoding chip, amp, and digital receiving chip are all powered separately to further reduce distortion and floor noise of the output. 
【270mW High Power, Release The Potential of Earphone】Using the Tl LM27762 chip with a conversion efficiency of more than 85%, Link2 Bal provides ultra-low noise electricity, and the current output of up to 250mA is used to power the amp circuit, thus providing high precision and high output current drive capability to ensure dynamic output and restore the sense of hearing. 
【High Resolution& 3.5mm/4.4mm Dual Output】Ordinary mobile phones can only decode 16bit/48kHz audio while LINK2 BAL supports up to PCM32bit/384kHz and native DSD256, maximize the potential your dynamic driver headphones. It will be more brilliant with high-quality headphones. Link2 Bal has 4.4 balanced output and 3.5 unbalanced output, no need for adapters even if you have a variety of headphones. 
【High-end Workmanship and Quality】Link2 Bal adopts 2.5D double-sided glass, with the whole body CNC process, there is no seams and screws on the surface of the body, beautiful and elegant. The surrounding surface of the body is sandblasted, oxidized and colored, with a simple appearance and a delicate feel. The Type-c wiring port is tightly fitted and keep the connection away from leak dust. 
【Lightweight and Compact For Any Occasion】Weighing only 28g, Link2 Bal is easy to carry and use in any occasion. As compact as a USB disk, you can put it in your pocket anywhere you are going to. It also compatible with mainstream multi-platform or scenario application like computer, tablet, iPhone, Android, you can also hear better sound quality when playing on the Switch.