Moondrop Aria 2 Full-Field Hi-Fi Dynamic Driver In-Ear Monitors Earphones
Regular price
RM430.00 MYR
RM0.00 MYR
Unit price
per
Tax included.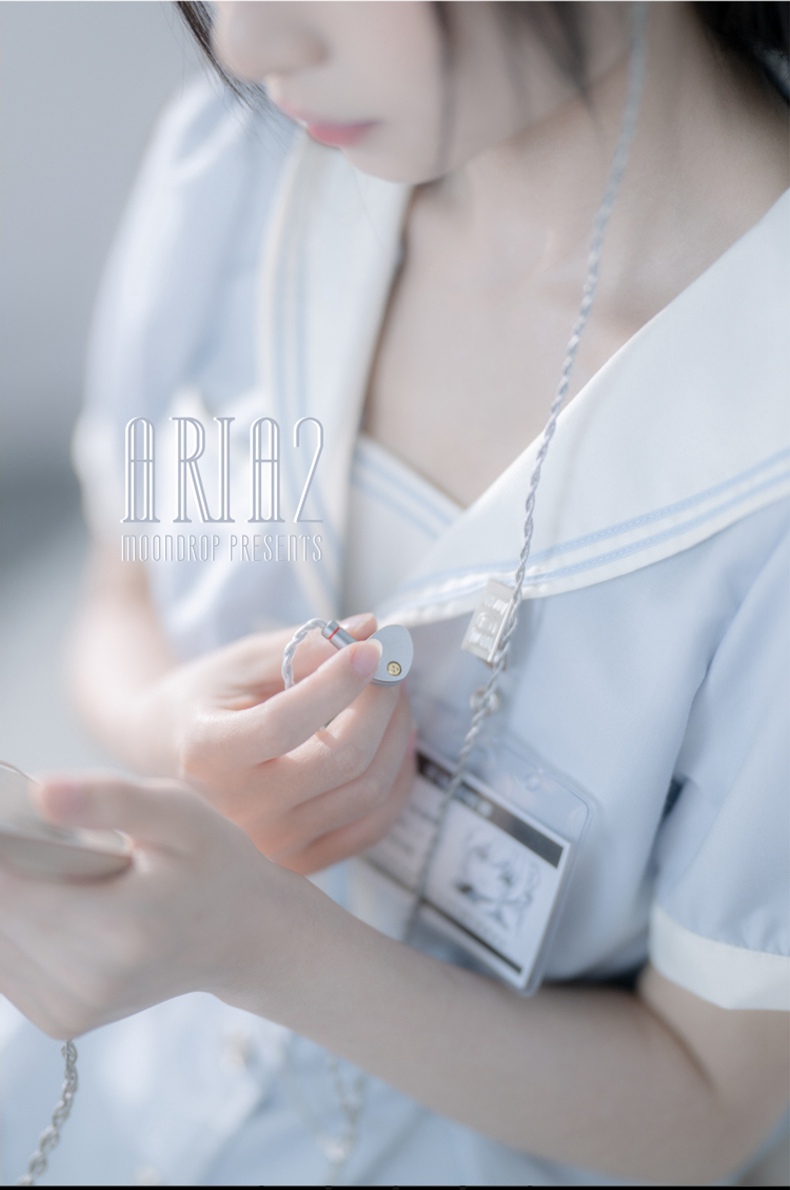 Moondrop Aria II is finally here, an upgrade to the classic Moondrop Aria. We have revamped everything with charming external looks, an exclusive new driver unit, and improved tuning. The pair delivers exceptional sound performance with enhanced clarity, improved tone, and a rich, textured overall response. The pair now has a high-quality copper and silver-plated hybrid cable with a modular termination plug system. Get an enticing listening experience with the all-new Moondrop Aria II!
The Ultimate Midrange Performer Returns:-
Moondrop Aria has been a best seller under the 100$ price bracket. The pair was always loved for its impressive details, lovely vocals, and lively sound signature. Working on the same principle, Moondrop has worked to enhance the output with an improved pressure venting system and, an enhanced dynamic driver unit enclosed in stunning new Zinc-Alloy ear shells
New Dynamic Driver Unit:-
Moondrop Aria II adopts the brand's mature patented dynamic driver structure. It aims to deliver accurate sound with low distortion and enhanced clarity throughout a wide frequency band. This dynamic driver adopts a large dynamic symmetrical magnetic circuit, and acoustic cavity resonance control system to achieve front-end linearity response. The driver adopts a newly-developed TiN ceramic-coated dome composite diaphragm, this two-step processing that promises a smooth treble response and ultra-low distortion performance.
New Exclusive Looks:-
Moondrop is well-known for its exquisite craftsmanship, the Aria 2 is a fantastic product that is crafted with excellence. The shells here are manufactured using zinc-alloy castings using high-precision CNC milling processes. They are secured together with customized screws to eliminate damage from the adhesive. Moondrop Aria II has fresh and new looks
Brass Acoustic Nozzle WIth Replaceable Filters:-
Moondrop has equipped the Aria 2 with separate Brass CNC-milled nozzles. These nozzles have a premium finish with a gold-plated surface offering great precision and solid looks. It has an easily replaceable filter design, users can simply unscrew the nozzle and replace the filters whenever required.
Highly Effective Air-Pressure Vent Structure:-
Moondrop has equipped the Aria 2 with a newly developed off-centre diversion pressure vent structure design. This effectively counters the negative effect of the sound of proximity to the ear concha and presents the listeners with a comfortable wearing experience.
High-Quality Hybrid Cable With Modular Termination System:-
Moondrop bundles the Aria 2 with a brand-new stock cable. It is a hybrid cable made with high-quality Copper and Silver-Plated wire cores braided together in a Litz structure. The cable has swappable termination plugs. It adopts standard 0.78mm connectors along with 3.5mm and 4.4mm plugs included in the package.