FiiO FT5 Open Back Planar Magnetic Headphones with 90mm Drivers comes with 4.4, 3.5 and XLR jack
Regular price
RM2,199.00 MYR
RM0.00 MYR
Unit price
per
Tax included.
90mm Open Planar Magnetic Headphones FT5 Is Officially Released!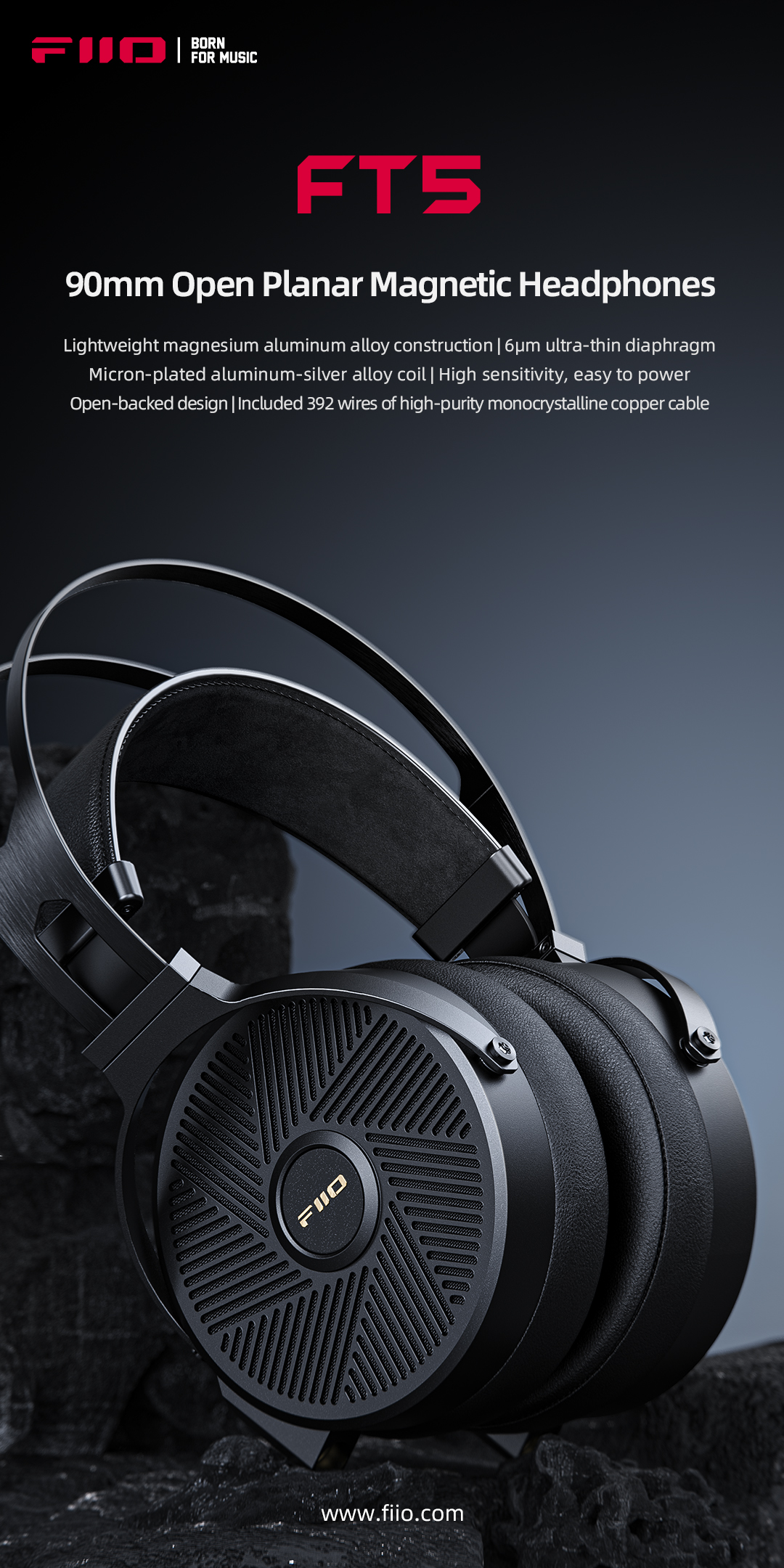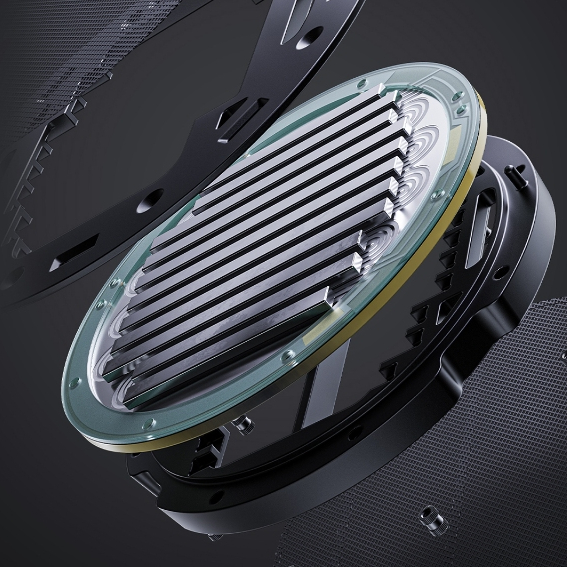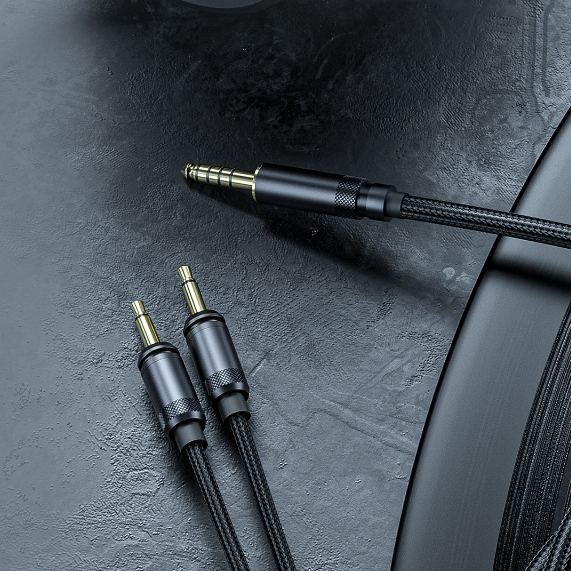 Discover micron-level manufacturing and technology
The all-new FT5 is FIIO's first planar magnetic headphones. Planar magnetic drivers are in between dynamic and electrostatic headphones. Like dynamic headphones, there is a sort of coil on the planar driver. Similar to electrostatic headphones, the diaphragm is a special kind of thin, micron-level film. The FT5 is 28nm chip-scale processed, leading to an approximately 6μm thick diaphragm. These characteristics of the planar driver make it possible to create a headphone that is not only highly detailed, but also easy to power.
Large 90mm planar magnetic driver
The FIIO FT5 employs an outstanding large 90mm planar magnetic driver. Compared to a traditional dynamic driver, a planar magnetic driver converts sound energy to sound waves in a more balanced way, by vibrating in a much more even way. The vibrations are distributed across the entire driver diaphragm and there is little distortion caused by the rigidity of the diaphragm material. Thus, the FIIO FT5 can truly and accurately express audio signals
Micron-plated aluminum-silver alloy coils
During the development of the FT5, the R&D engineers not only needed to consider how the coils would interact with the 6μm thin diaphragm, but also the density and conductivity of the coils themselves. Having examined and tested various commonly-used materials* to plate planar coils, FIIO engineers determined that the lighter aluminum alloy material was best for the coils. Also, they determined that mixing in silver metal would also enhance conductivity of the coils, making the driver easier to power without sacrificing the high-frequency detail and rich sound characteristic of good planar magnetic drivers.
High sensitivity and easy to power
The FT5's driver is both light and strong, allowing for a high sensitivity of 110dB/1Vrms@1kHz i.e. 96dB/mW@1kHz. This allows the FT5 to be easily driven even by portable players.
392 wires of high-purity silver-plated monocrystalline copper cable
The FT5 comes with a 1.5m cable made of 392 wires of silver-plated monocrystalline copper, each wire with a diameter of 23AWG. The copper wires help to give a solid and highly-detailed sound, fully transmitting lossless sound directly to you.
Abundant accessories
· 3.5mm/4.4mm interchangeable plugs
· 6.35mm male to 3.5mm female adapter
· XLR-4 male to 4.4mm female balanced adapter
· Suede earpads
· Protein leather earpads
· Leather storage case