Effect Audio Signature Series CADMUS Earphone Cable
Regular price
RM839.00 MYR
RM0.00 MYR
Unit price
per
Tax included.
VERY VERY IMPORTANT:
Cable in default is in 4.4 standard or TermX (Multiple Swappable 2.5/3.5/4.4) . There's a Christmas Edition that comes with Effect Audio's Chamber
How Special is this Christmas Gift Boxes?
1) These special 8 wires cables are launched exclusively for Christmas Limited Gift Boxes 2022.
2) Free a Chamber Carrying Case which worth RM459
3) Special Christmas packaging where the aesthetic is done up with a festive vibe.
With double the wires, customers can expect for a more dynamic sound with wider soundstage for both options Ares S 8W and Cadmus 8W. The difference between the 2 options lies in #GreatnessofPOWER where Ares S 8W has a boost on its power and bass response while #GreatnessofCLARITY where Cadmus 8W has a boost on its clarity and top end shimmer.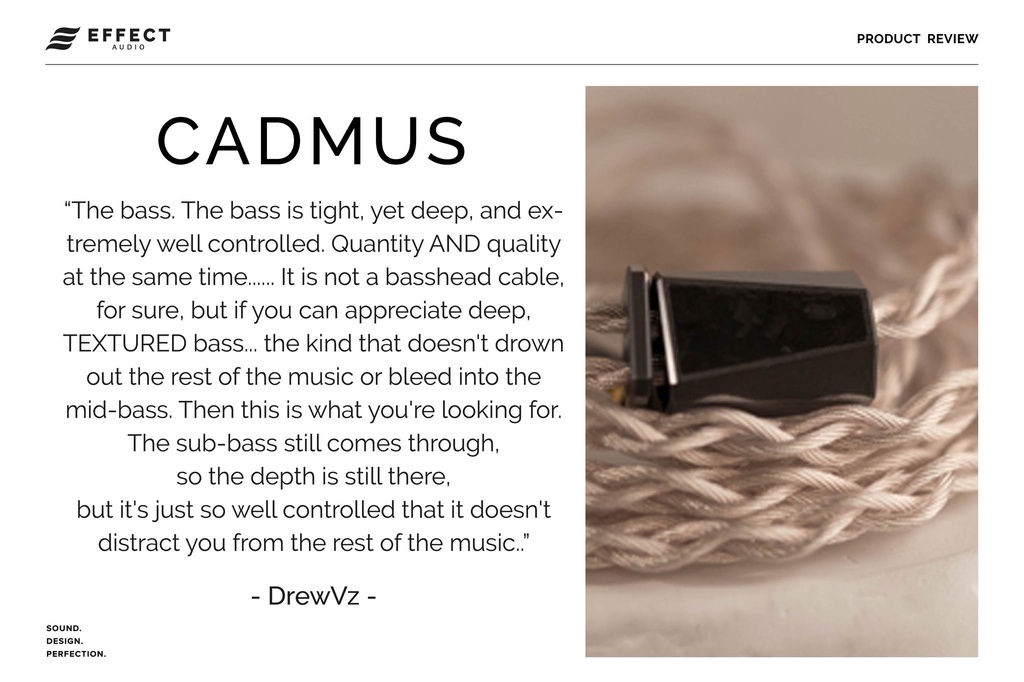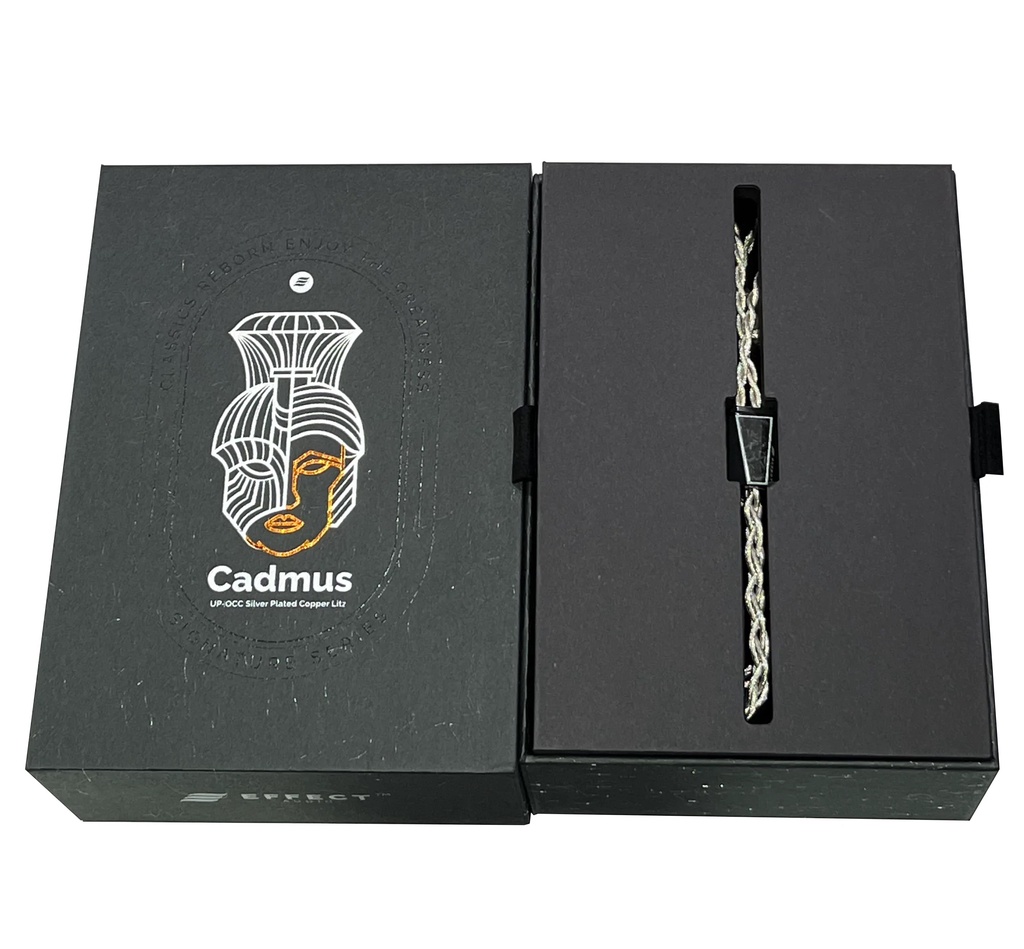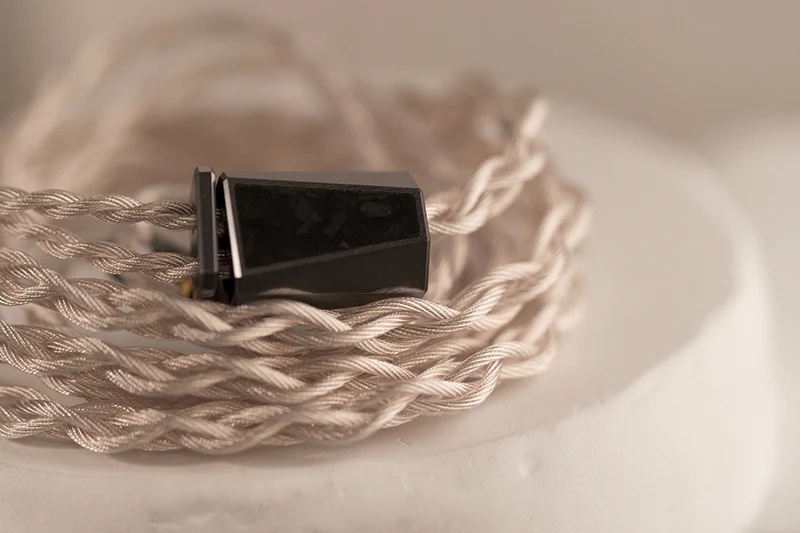 Specification
Selected Premium UP-OCC Silver Plated Copper Litz
Septuplet Multi-sized Core Bundle
EPO* 24 AWG 4 Wires
EA Ultra Flexi™ Insulation
ConX ™ Interchangeable Connector
Rhodium Plated Brass Straight Type Plug
Innovative Design Approach: 
Applying Effect Audio's Ergonomic Performance Optimization, we achieved outstanding flexibility and maneuverability without compromising on audio quality. The result is a magnificent solid cable with an ideal comfortable fit for a long-wear audio entertainment anywhere.
The Swift Hero
With all great Greek heroes, Cadmus presents itself as an accomplished all-rounder. Under his well-polished image, Cadmus is fuelled by his thirst for revenge. Every blow is dealt with extreme speed.
Boasting a premium UP-OCC Silver Plated Copper Litz cable, the low end is now bold but controlled. With the CADMUS, the star here is a higher resolution sound coupled with an outstanding treble response - providing for a right amount of crisp without sounding harsh.