Astell&kern A&futura SE300 Music Player DAP
Regular price
RM9,999.00 MYR
Sale price
RM10,999.00 MYR
Unit price
per
Tax included.
Design
The SE300 is the first AK player with true analog sound with R-2R DAC and Class A/AB amplification.
The SE300 features two new firsts for an Astell&Kern music player: an R-2R DAC and Class A/AB dual amplifiers. The A&futura line of AK music players continues to innovate in new and exciting ways. Bringing new technology and sonic possibilities to your music, the new SE300 is a music player like no other.
SE300: The Future of Analog Sound
The A&futura product line from Astell&Kern represents the company's ceaseless efforts for innovation. The SE300 is the fourth model in the A&futura line and is a premium digital audio player that inherits this innovative identity and expands the scope of sound with entirely new implemented technology. The A&futura SE300 is equipped with an ultra-refined R-2R DAC, Class A/AB dual amplifiers using Astell&Kern's proprietary TERATON ALPHA technology, and for the first time a self-developed FPGA optimized technology. All these components and more offer the true sound philosophy and technology of Astell&Kern.
Fully Discrete 24bit R-2R DAC
To ensure that the A&futura SE300 audio player produces the best in analog sound, Astell&Kern set out to combine the DAC and the AMP sections for the first time during an initial design phase. The SE300 comes equipped with an R-2R DAC instead of a Sigma Delta DAC that is most commonly used in other portable music players. The R-2R DAC, also known as a ladder DAC, arranges resistors in a ladder form and offers natural yet dynamic Hi-Fi sounds. It is extremely technical and difficult to execute as it requires complex refined resistor units and hard-to-manage current controls.
Despite these technical challenges and after several years of development and a lot of trial and error, Astell&Kern has managed to overcome this and create a new analog sound. In the process, AK has meticulously selected each of the 96 ultra-precision resistors and finalized the R-2R DAC technology. The SE300 takes us one step closer to realizing real analog sound from a digital source, and it's the result of a long journey taken by Astell&Kern with uncompromising craftsmanship to find the ultimate sound solution.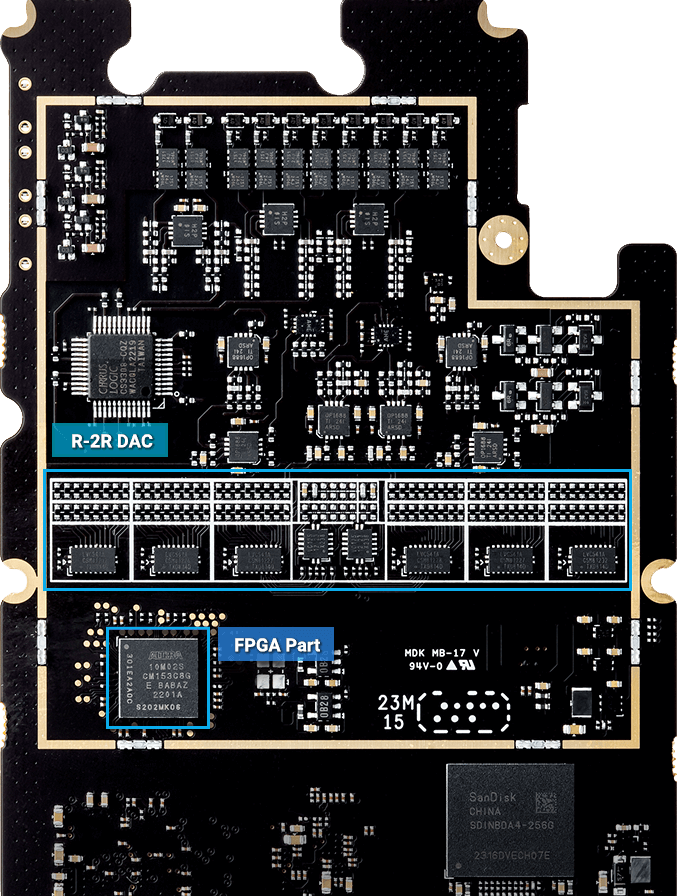 Realization of 24-bit Decoding with R-2R DAC:
The R-2R DAC within the SE300 arranges 48 pairs (23xR and 25x2R) of 96 ultra-precision resistors to create analog signals, in turn realizing true Hi-Fi 24-bit decoding.
Ultra-precision resistor Design, the Key to Hi-Fi Sound
It is key to total the accurate current value with resistors that have the smallest error ranges in order to create Hi-Fi sound with an R-2R DAC. To realize this, Astell&Kern inspected each specifically selected ultra-precision resistor of 0.01% error range to complete the design of SE300.
Ultra-precision TCR10 Specifications
To create Hi-Fi sound without distortions within such an extreme precision design, Astell&Kern analyzed and preconceived any potential impacts that may be caused by changes in temperature. The SE300 comes with special *TCR10 specifications to minimize the changes in the 0.01% resistor error range.
* TCR10: 10 ppm/℃ Low Temperature Coefficient of resistor
Supporting Class A/AB Dual AMP Mode
The SE300 comes with a Dual AMP mode. Class A amplification that creates low distortions and natural sounds and a Class AB amplification that plays dynamic sounds with high efficiency so users can pick and choose from the two amps according to their listening preferences and genre of music that they are playing.
Experience the true sounds that only Astell&Kern can deliver with the SE300 that comes with an R-2R DAC and Class A/AB Dual AMPs born from Astell&Kern's unique proprietary designs that reduces power consumption whilst enhancing output and removing noise.
Class A AMP mode: Class A AMP is an analog amp that offers the best linear output, amplifying signals without distortion or loss of signal and providing soft, warm, and natural sounds. The refined analog signal created directly by the R-2R DAC, reproduces a sound closest to the original analog audio through the organic and powerful Class A AMP.
Class AB AMP Mode: Class AB AMP is an analog amp that offers a powerful output with the added benefit of high efficiency. This presents dynamic and crisp sounds with less harmonic distortion.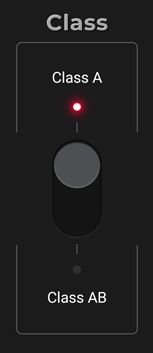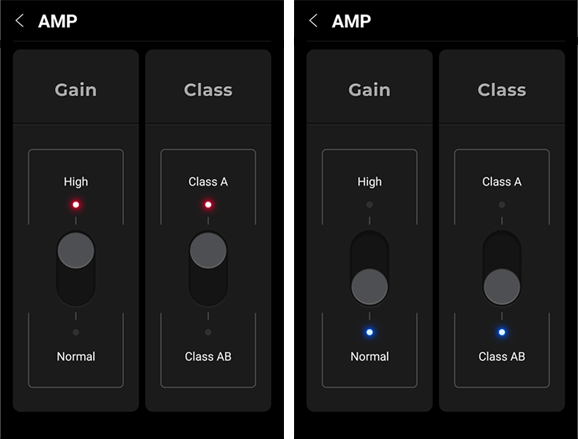 2-Step Gain Mode for the Perfect Hi-Fi Experience
For seamless use of sensitive IEMs and hard-to-drive headphones, a device must provide suitable output, respective of the connected device's specification. The SE300 supports a 2-step Gain Level mode to create the prefect match for a wide range of headphones and IEMs, maintaining an optimal sound output. The two-step gain setting with "Normal" and "High Gain" modes can generate a high current output to create a powerful sound and excellent driver control. With up to 6 Vrms from the balanced connections, driving high-impedance headphones has never been easier.


TERATON ALPHA, The Essence of A&K Audio Technologies

It would not have been possible to combine the exquisitely designed R-2R DAC with ultra-precision resistors and Class A AMP, which was considered impossible to miniaturize, without the innovative audio technology of TERATON ALPHA. The SE300 is an innovative audio player that is applied with current and temperature control of TERATON ALPHA technology and an optimized FPGA design.
TERATON ALPHA, engineered through endless research, is Astell&Kern's unique technology that has been designed to produce audio playback that is as close to the original sound through effective power noise removal, efficient power management and unwavering amplification, and a fully converted audio output interface. Circuit structures of R2R DAC and Dual A/AB AMP that are applied for the first time in the SE300 is completed with the sound solution of TERATON ALPHA, creating the purest form of sounds and music.
A New Design
Astell&Kern's design concept for the A&futura SE300 music player is "Stream." Like small ripples on the water turning into crashing waves, AK designed the SE300 with a Class A amplifier - the ultimate AMP form, to have a completely unique identity for an Astell&Kern DAP.
The main body is made from aluminum and has streamlined surfaces that represent the flow of music. AK adds materials like stainless steel and glass to further enhance the theme of "Stream." In addition to this, the bottom section of the music player curves outward, allowing for a more ergonomic grip while using the player. The right side of the SE300 is coated with stainless steel to enhance the visual focus. Every pattern, every curve, every design element of the SE300 continues the development concept of "Stream" from start to finish.
Supporting Optimized FPGA OS / NOS Modes
The SE300 comes with Astell&Kern's exclusively developed FPGA and provides optimized OS / NOS modes.
The SE300 uses an FPGA (Field Programmable Gate Array) that we self developed for optimized design instead of using common off the shelf commercial semiconductor chipsets, relaying digital signals to the R-2R DAC through its algorithm. Astell&Kern's FPGA, developed specifically for the SE300, supports the most ideal OS (Over Sampling) / NOS (Non-Over Sampling).
Enjoy the sound styles reproduced by NOS and OS modes, meticulously designed for the SE300's hardware and programs.

NOS (Non-Over Sampling) Mode
In NOS mode, the player reproduces the pure original sound without any digital processing, allowing users to enjoy the true unprocessed sounds decoded by the R-2R DAC itself.
OS (Over Sampling) Mode
OS mode offers partial digital processing that expands the bandwidth of the original signal to offer impressive details, with an expansive sense of space creating crisp and clear sounds.
SE300 Audio Block

New Experience, New User Interface
The SE300 comes with a redesigned Crimson-themed UI/UX transforming into a "true music player" for users to deeply connect with their music listening experience.
The new UI/UX is designed so that users can quickly browse music categories and re-discover songs within their music library.
We also added an easy album art search function so that users can re-discover the joy of viewing and interacting with music album art whilst listening to their music.
The crimson theme focuses on edge, simplicity, and dark mode keywords. The color theme of black with red highlights lowers visual fatigue and offers intuitive user experiences, and many other improvements were made to the device's user-friendliness of app service, artist view, album sorting, and the album art search function.
Immerse yourself in music with the new UI/UX.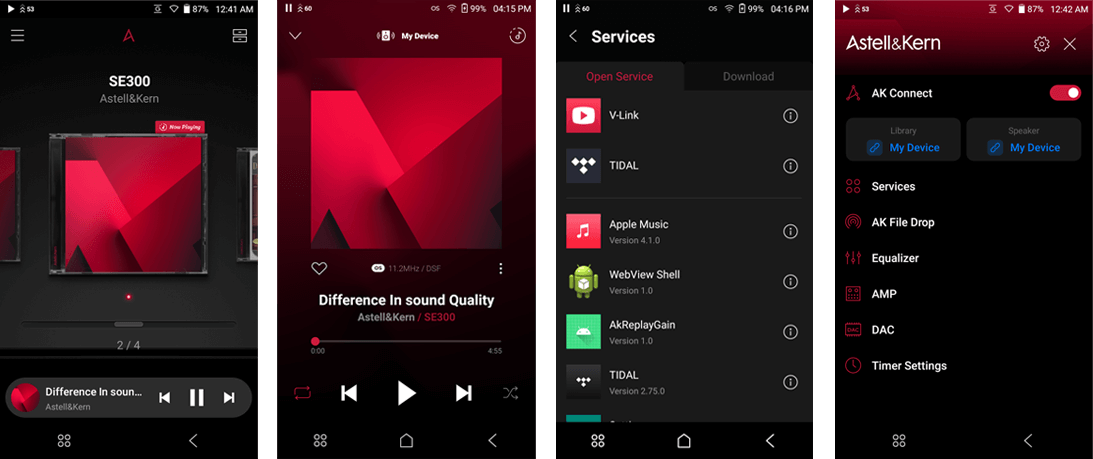 Real-Time Information Confirmed by Light
Behind the exquisite A&futura SE300 volume wheel is an LED light that is reminiscent of rising waves. With the LED light that radiates from the inside of the SE300, users can check the Bit Depth information of the currently playing music or the current AMP mode.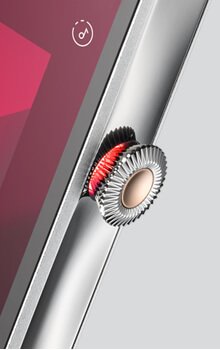 MQA (Master Quality Authenticated) is an award-winning British technology that delivers the sound of the original master recording.
The master MQA file is fully authenticated and is small enough to stream or download. Visit mqa.co.uk for more information.
Astell&Kern SE300 includes MQA technology, which enables you to play back MQA audio files and streams,
delivering the sound of the original master recording.
The MQA logo is a trade mark of MQA Limited. © MQA Limited 2018
Qualcomm aptX is a product of Qualcomm Technologies, Inc. and/or its subsidiaries.
Qualcomm is a trademark of Qualcomm Incorporated, registered in the United States and other countries.
aptX is a trademark of Qualcomm Technologies International, Ltd., registered in the United States and other countries.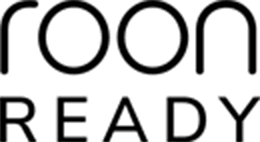 LDAC and LDAC logo are trademarks of Sony Corporation.
Roon Ready network players from our partners have Roon's high-resolution streaming technology built right in.
They combine simple setup, daily reliability, and support for the highest level of digital audio performance in the industry.
Every Roon Ready player is certified by Roon to guarantee the same stellar experience, regardless of its manufacturer, its price, or its features.
* Roon Ready and MQA features will be supported through a firmware update.

Technical Features
General Specifications
Body Color

Platinum Silver

Body Material

Aluminum and Stainless Steel

Display

5.46inch HD 1080 x 1920 touch screen

Supported Audio Formats

WAV, FLAC, WMA, MP3, OGG, APE, AAC, ALAC, AIFF, DFF, DSF

Sample rate

PCM : 8kHz ~ 384kHz (8/16/24/32bits per Sample)
DSD : DSD64(1bit 2.8MHz), Stereo / DSD128(1bit 5.6MHz), Stereo / DSD256(1bit 11.2MHz), Stereo

Output Level

[Normal] Unbalanced 2Vrms │ Balanced 4Vrms (Condition No Load)
[High] Unbalanced 3Vrms │ Balanced 6Vrms (Condition No Load)

CPU

Quad-core

DAC

Full Discrete R-2R

Decoding

Support up to 32bit / 384kHz playback

Input

USB Type-C input (for charging & PC & MAC)

Outputs

Unbalanced Out (3.5mm), Optical Out(3.5mm)
Balanced Out (2.5mm, only 4-pole supported | 4.4m, only 5-pole supported)

Wi-Fi

802.11 a/b/g/n/ac (2.4/5GHz)

Bluetooth

V5.0 (A2DP, AVRCP, Qualcomm® aptX™ HD, LDAC)

Dimensions

3.01" (76.45mm)[W] x 5.49" (139.45mm)[H] x 0.69" (17.6mm)[D]

Weight

About 11.18oz (317g)

Feature Enhancements

Firmware upgrade supported (OTA)

Operating Temperature

0℃ ~ + 40℃ (32℉~ 104℉)
Audio Performance
Frequency Response

±0.038dB (Condition : 20Hz~20kHz) Unbalanced │Balanced
±0.45dB (Condition : 20Hz~70kHz) Unbalanced │Balanced

S/N

114dB @ 1kHz, Unbalanced │ 115dB @ 1kHz, Balanced (Normal Gain)
115dB @ 1kHz, Unbalanced │ 115dB @ 1kHz, Balanced (High Gain)

Crosstalk

-135dB @ 1kHz, Unbalanced │ -144dB @ 1kHz, Balanced

THD+N

0.006% @ 1kHz, Unbalanced │ 0.006% @ 1kHz, Balanced

IMD SMPTE

0.005% 800Hz 10kHz (4:1) Unbalanced │Balanced

Output Impedance

Unbalanced Out 3.5mm (1.3ohm) │ Balanced Out 2.5mm (1.3ohm), 4.4mm(1.3ohm)
Clock Source
Clock Jitter

25pS (Typ)

Reference Clock Jitter

500 Femto Seconds
Storage Capacity
Built-in Memory

256GB [NAND]

External Memory

microSD x1 (Max. 1TB)
Battery
Capacity

5,050mAh 3.8V Li-Polymer

Charge Time

about 3.5hours (9V 1.67A Charging)

Playback Time

about 12hours (Standard : FLAC, 16bit, 44.1kHz, Vol.50, LCD Off, Normal Gain)
Supported OS
Windows 10,11(32/64bit) MAC OS X 10.7