Mytek Empire Streamer All-in-one DAC
Regular price
RM119,999.00 MYR
Sale price
RM129,999.00 MYR
Unit price
per
Tax included.
EMPIRE STREAMER STANDARD ACCESSORIES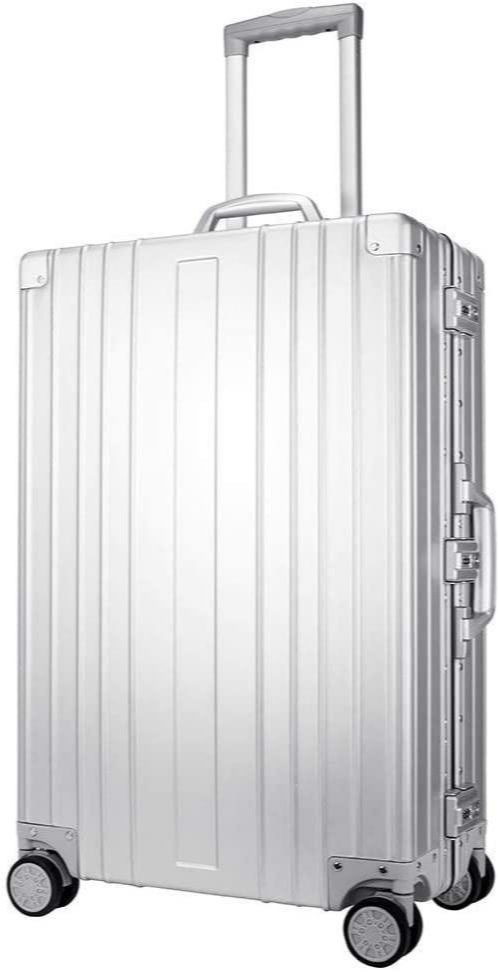 EMPIRE STREAMER STANDARD ACCESSORIES
ALUMINUM SUITCASE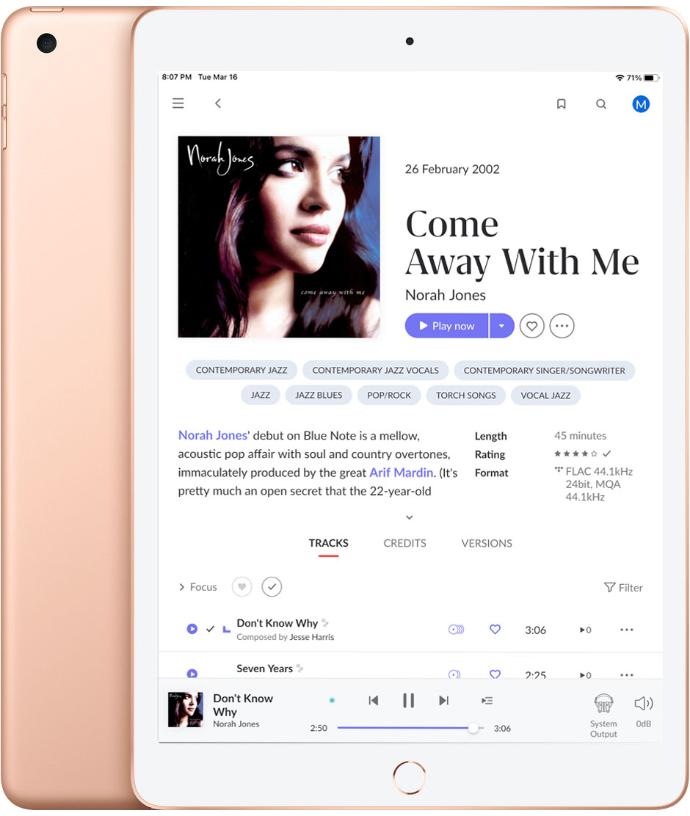 EMPIRE STREAMER STANDARD ACCESSORIES
IPAD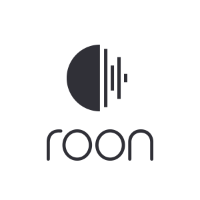 EMPIRE STREAMER STANDARD ACCESSORIES
1 YEAR ROON SUBSCRIPTION
EMPIRE STREAMER STANDARD ACCESSORIES
SPIKES / RUBBER FEET
Designed in Brooklyn by Mytek R&D Team headed by Michal Jurewicz, Mytek Chief Design Engineer, Empire Streamer DAC is a marvel of engineering: mounted on custom milled aluminum chassis, all components are of the highest "cost no object" quality and are easily accessible. There are no "moving parts", no fans, no spinning drives. CPU is cooled though custom aluminum heat pipes attached to main beautifully designed chassis lid, milled from a single aluminum block. The DAC is the highest performance yet, challenging the most expensive DACs today. Computers are galvanically isolated from DAC analog board with computer/EMI noise eliminated by the "Faraday cage".I7 CPU boards can easily be replace w future faster models. Roon OS engine / Mytek OS based Empire design is the most technologically advanced and best sounding hi-res music streamer available today and designed to be upgradeable for years to come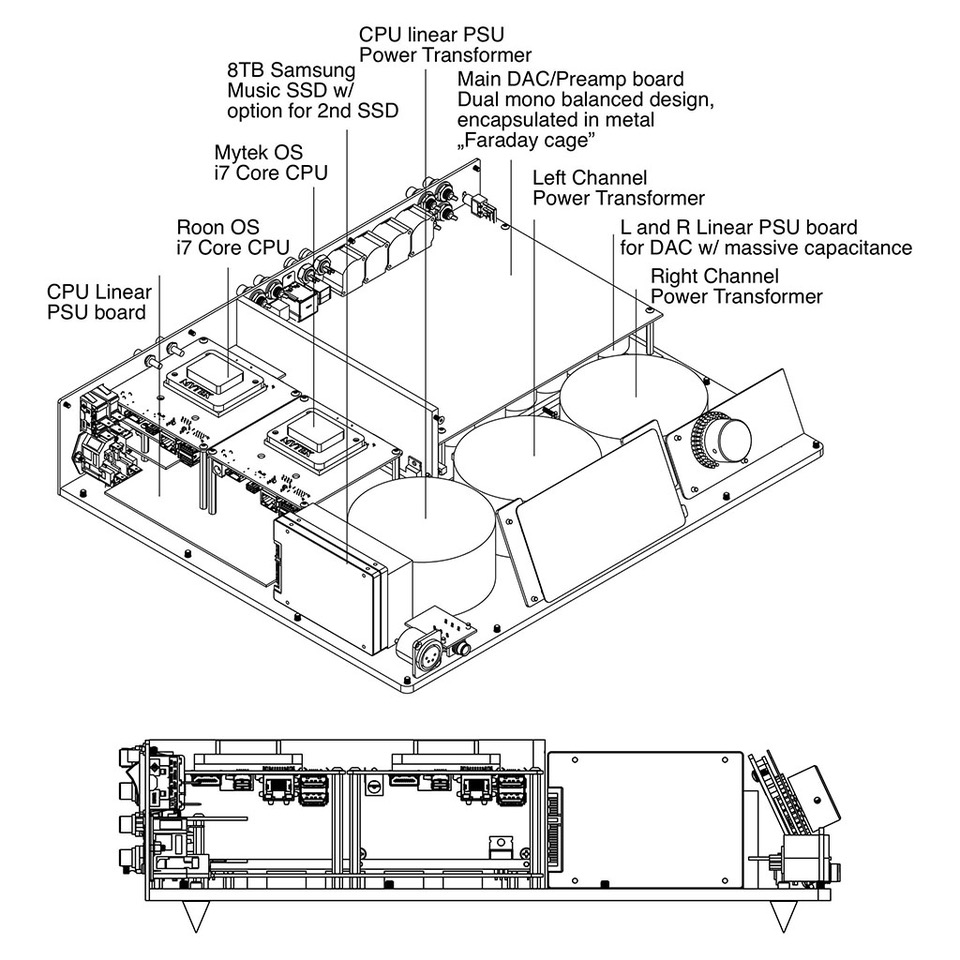 Empire Streamer DAC is the best DAC Mytek ever made and most likely the best DAC ever made. Empire uses two ES9038PRO 8 channel chipsets, one chip per channel in dual mono fully balanced configuration. ES9038PRO is the world highest performance DAC chipset with 140dB Dynamic Range performance in balanced mono mode. No other  DAC on the market today, including FPGA based DAC, achieves the 140dB Dynamic Range performance the Empire DAC. This extraordinary resolution combined with ultra transparent balanced analog stage originally designed for mastering engineers, reveals everything in the recording with unparalleled fidelity. Empire DAC easily challenges all top DAC contenders in $XX thousand price range on the market today.


Empire Streamer DAC is a Complete Roon System packaged in one beautifully designed unit, where all the features are optimized. Just turn it on, connect to wifi or wired network, sign in to hi-res Steaming Service of your choice and enjoy the music. The network setup has been already carefully optimized for the best sound and experience: ultra low noise I7cpus have no moving parts and are powered by clean oversized linear power supplies. DAC board is 100% isolated in a "Faraday cage" with its own dual mono linear power supply and galvanic USB isolator for up to 32bit/768k and DSD512 playback with the least interference possible. No distributed system consisting of multiple boxes can match optimized Empire architecture.




COST NO OBJECT
Cost no object dual mono all balanced audio path in analog and DAC circuits. 3 oversized linear power supplies for digital, for the left and right DAC/analog circuitry, each using shielded low noise toroidal transformer with automatic adjustment to 100-240VAC.
9 ANALOG PREAMPLIFIER INPUTS
Including state of the art M/M, M/C nickel xformer based phono pre, 2 analog pre balanced inputs, each input with adjustable input sensitivity, 2 independently selectable outputs, both balanced and RCA.
DIGITAL DAC INPUTS
Streamer, SPDIF, Optical, USB2, HDMI (2-channel), and Roon End Point, all w PCM DSD and MQA
STORAGE
Internal 1TB SSD. Can be increased up to 16TB on request. Accepts all external USB3, USBC and Network drives.
BUILT IN MYTEK OS DAC/PREAMPLIFIER PLATFORM
Allows for future functional upgrades and new DSP features of the DAC/Preamplifier to be released throughout the life of the product. There will be 3 stages of development and functionality: