HIFIMAN Arya Organic Full-Size Over-Ear Open-Back Planar Magnetic Headphone with Stealth Magnets for Audiophiles
Regular price
RM5,815.00 MYR
RM0.00 MYR
Unit price
per
Tax included.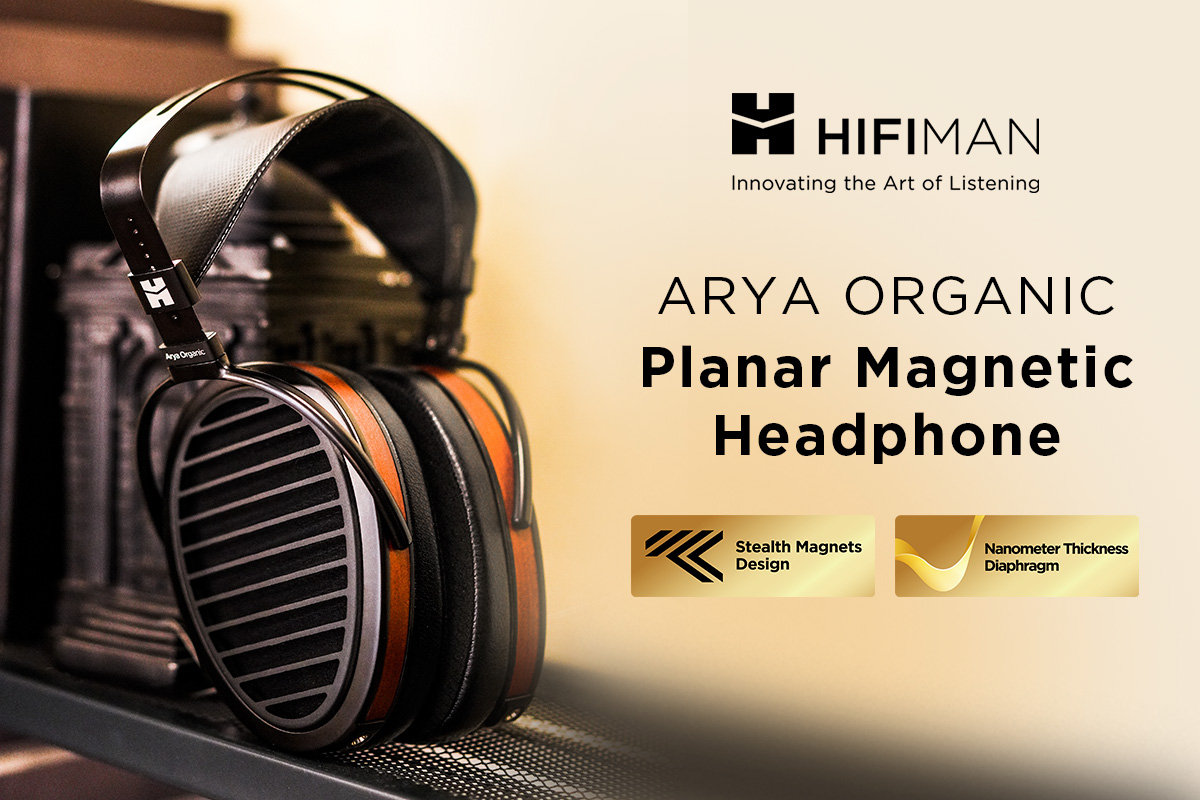 Nanometer Thickness Diaphragm A breakthrough core technology developed by HIFIMAN and first of its kind in headphone application. Working with this advanced material is extremely challenging yet the successful incorporation of this film as the Arya's planar driver is the cornerstone of its remarkable sound.
Acoustically Invisible Stealth Magnet: Unlike the sound waves created by a conventional magnet, the special shape of Stealth Magnets enables the waves to pass through the magnets without generating interference. HIFIMAN's advanced magnet design is acoustically transparent, dramatically reducing wave diffraction turbulence that degrades the integrity of the sound waves. The reduced distortion yields pure sonic output that is accurate and full-range.
Craftsmanship: The metal structure is created via CNC milling and hand polishing. To meet the critical standard set out by HIFIMAN,the surface finishing is handled and refined by meticulous craftsmen.
Patented "Window Shade" System: Created to meet the need for driver protection and an optimized open-back design. Asymmetrical Ear Cups: Follows the natural shape of the human ear. The Headband: Ergonomic and comfortable headband design for most people, with greater reliability and durability.
Sturdy 3.5mm User-replaceable Connector Design: Allows easy cable swapping, giving both maximum durability and enhanced customizability. Cable: The Arya keeps things simple with a single Crystalline Copper cable. Featuring a 6.35mm plug and a jet black woven exterior finish it's the perfect complement to the sound and sight of the Arya.