HIFIMAN Ananda Nano Open-Back Over-Ear Planar Magnetic Hi-Fi Headphones (UPDATED 2023)
Regular price
RM2,690.00 MYR
RM0.00 MYR
Unit price
per
Tax included.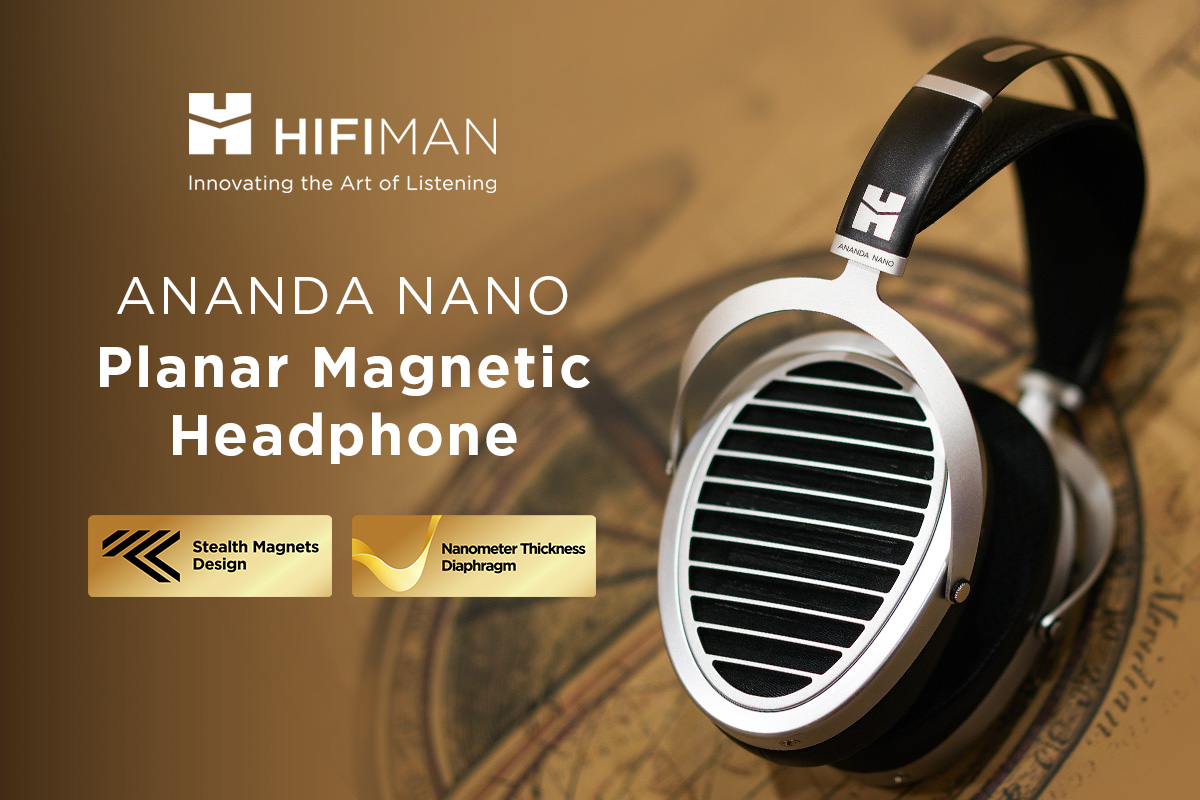 Nanometer Thickness Diaphragm based on the famous SUSVARA Design: Much lower distortion, higher transient response, double improvement of dynamics and details. ANANDA NANO has a wide frequency range-5Hz to 55kHz. The three-dimensional sound field wraps around the listener's ears, with the positioning and imaging of musical instruments are as precise as if experienced in a live performance.
Acoustically Invisible Stealth Magnet: Unlike the sound waves created by a conventional magnet, the special shape of Stealth Magnets enables the waves to pass through the magnets without generating interference. HIFIMAN's advanced magnet design is acoustically transparent, dramatically reducing wave diffraction turbulence that degrades the integrity of the sound waves. The reduced distortion yields pure sonic output that is accurate and full-range.
Portable Device, Ready to Drive: High sensitivity that allows use with virtually any smart-phone or portable audio device. Low distortion and amazing sound quality
Window Shade Grill Design: Greatly reduces sonic reflections for clearer sound; Asymmetrical Ear Cups: Follows the natural shape of the human ear
Hybrid Headband Design ANANDA NANO has a carefully designed weight dispersing strap allowing the headband to afford outstanding levels of long-term comfort. The sleek and sumptuous matte black finish is combined with a metal earcup holder for maximum durability; Changeable Connection Design ANANDA NANO features 3.5mm headphone jacks for maximum connectivity over the life of the headphone.