TANCHJIM KARA 1DD+4BA Hybrid IEMs
Regular price
RM799.00 MYR
RM0.00 MYR
Unit price
per
Tax included.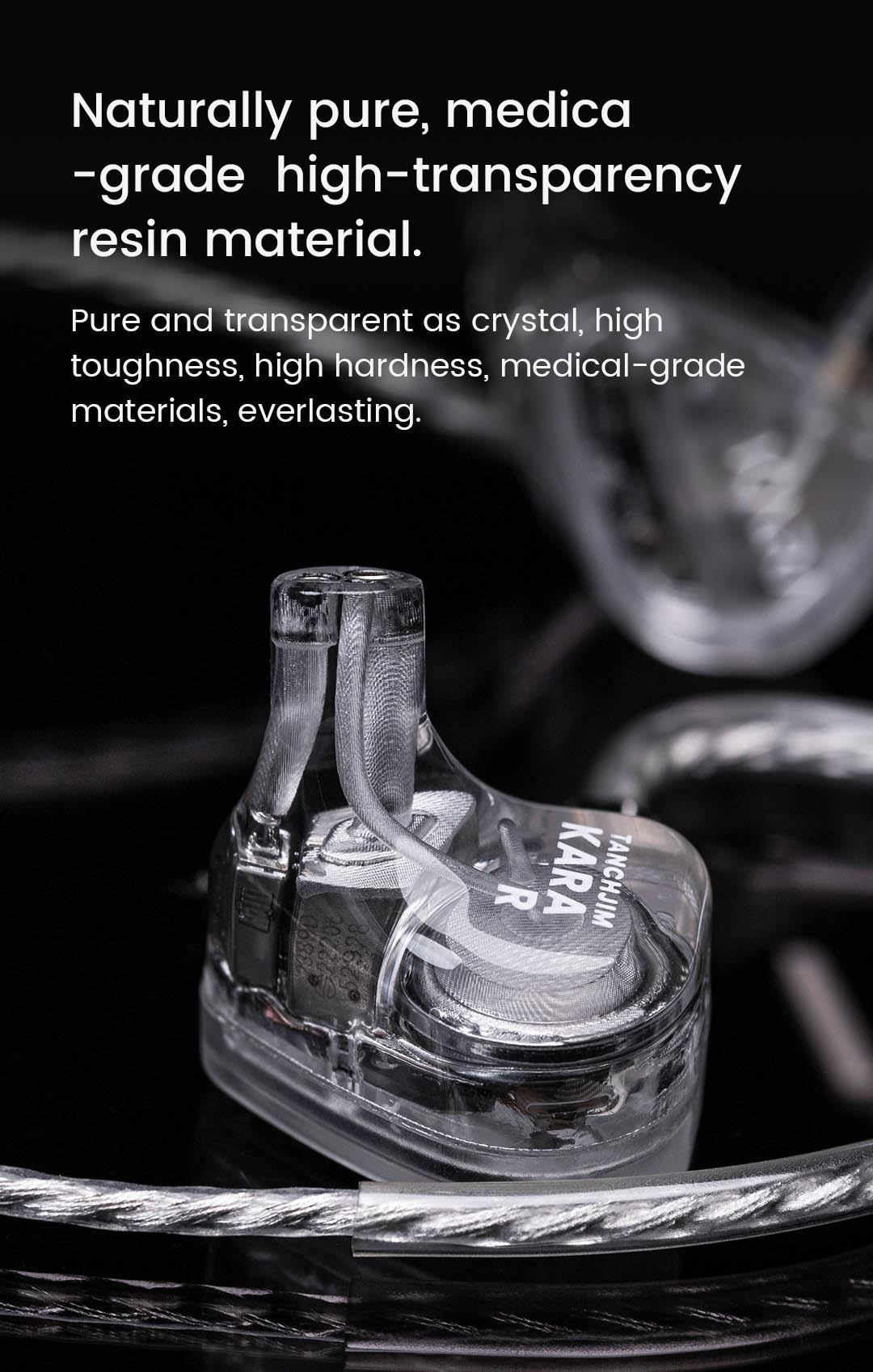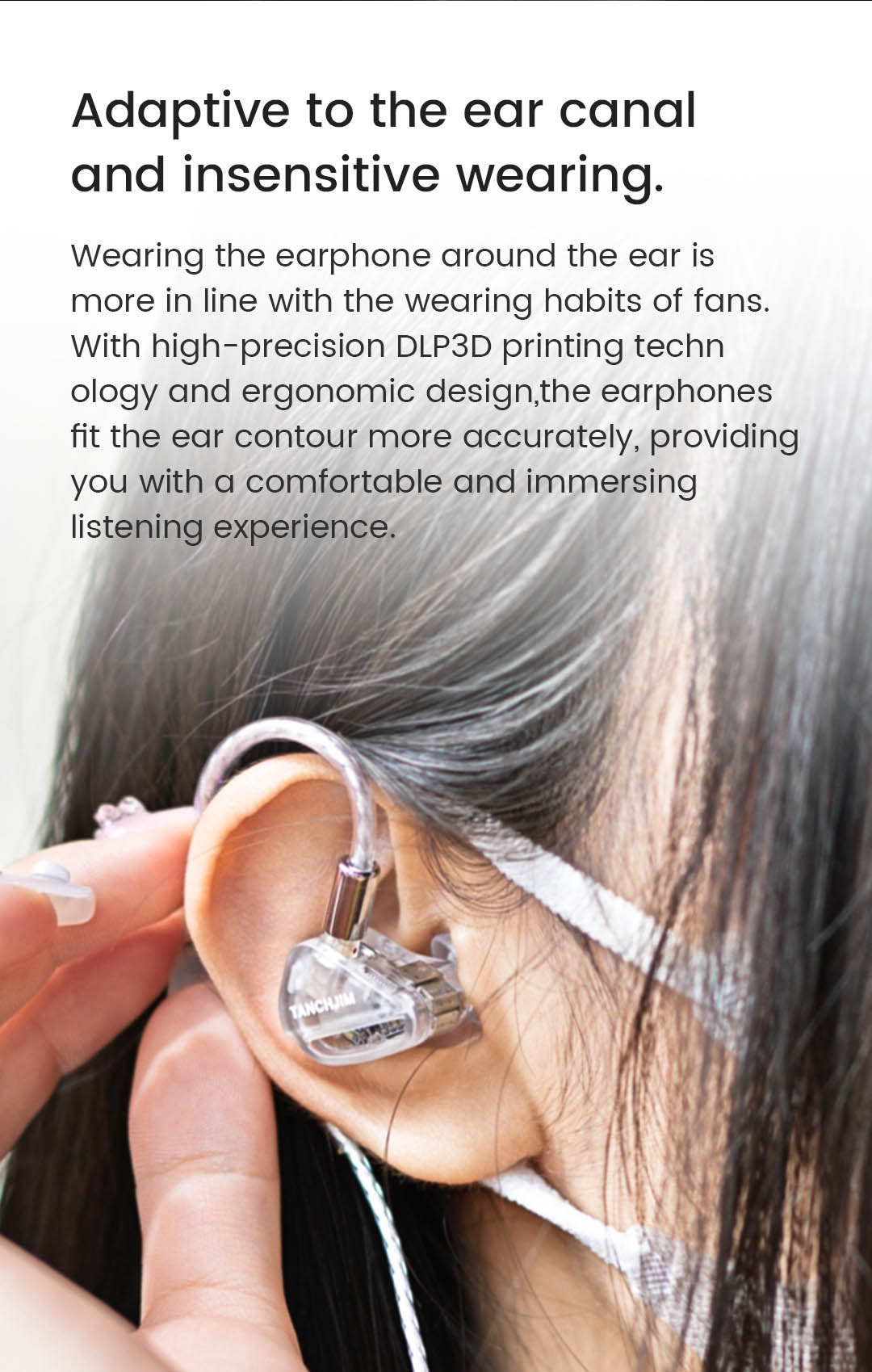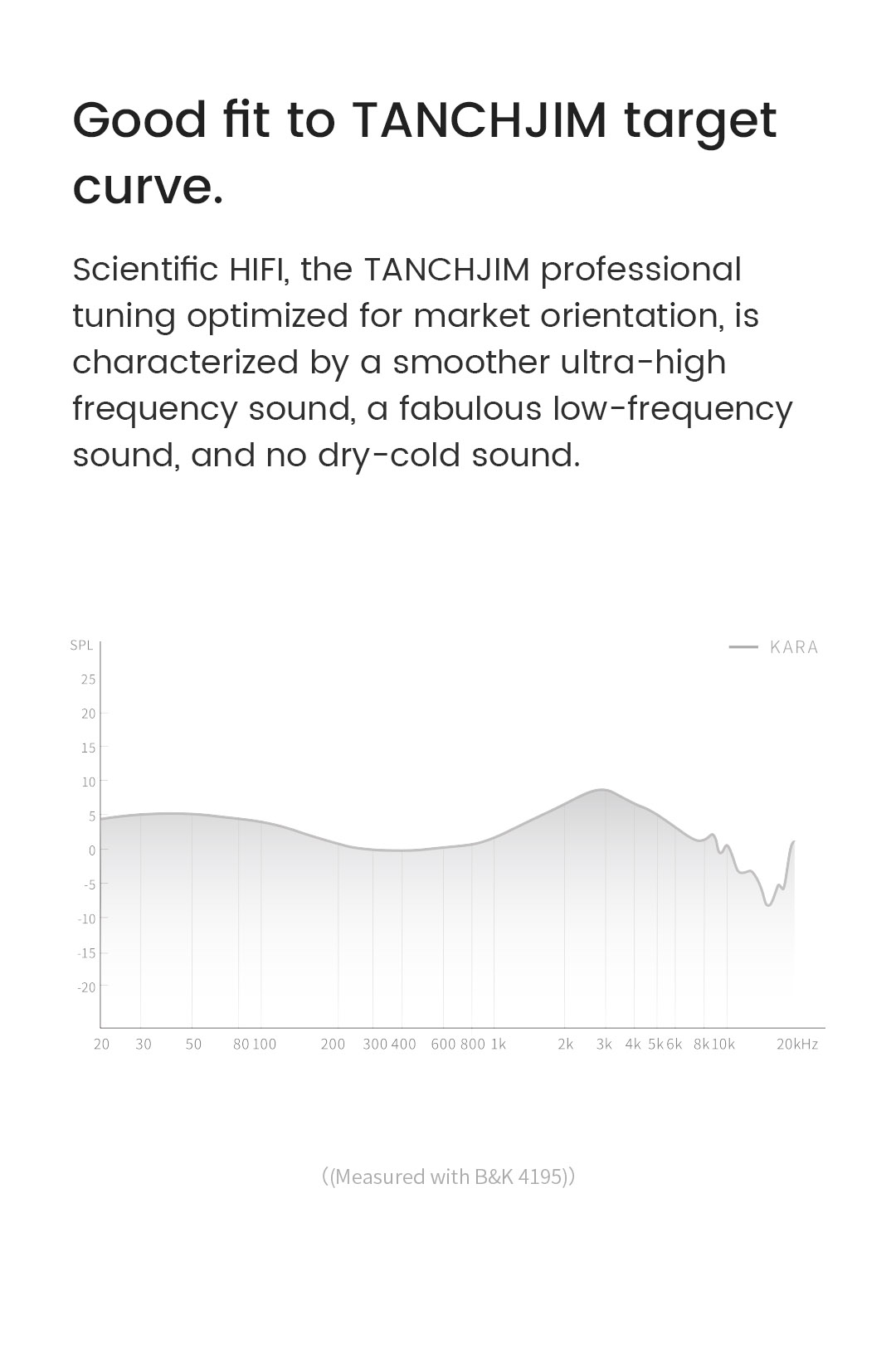 Five-Driver Hybrid Goodness:-
Tanchjim has equipped the Kara with a five-driver hybrid configuration. They have featured a DMT3 dynamic driver unit with PU+Peek Composite diaphragm and four high-performance balanced armature drivers. They work coherently in producing outstanding sound with a natural tone and lively response that brings life to your music!!
Three-Way Analog Frequency Crossover:-
The drivers are arranged in a three-way analog frequency crossover. With the help of precisely designed electronic crossover and 3D printed acoustic tube cavity structure, the drivers are adjusted to deliver a clear sound response with low interference between them. The Dynamic Driver has been adjusted for a strong lower-end response, dual SONION 2389D balanced armature driver unit is arranged for mid and high-frequency bands, and the customized dual composite balanced armature driver unit helps in producing an unmatched ultra-high frequency band.
Professionally Adjusted Sound Response Curve:-

Tacnhjim has adjusted the tuning of the Kara matching their self-designed HiFi tuning curve. The sound of the pair is characterized by smooth ultra-high frequency response, fantastic lower-end punch, and clear, lively midrange response. Kara achieves a balanced profile in the sound response.
Small & Ergonomic Form Factor:-
Tanchjim Kara features a small and compact build structure achieved using a precisely designed acoustic tube structure design. The pair have improved space utilization with the help of a scientifically designed tube structure. The compact design also ensures a comfortable fit for the users.
High-Purity Silver-Plated OFC Cable:-
Tanchjim bundles the Kara with a high-purity stock cable. The pair comes with a 6N oxygen-free copper cable with silver plating. The cable has a Litz texture that makes the wire soft and anti-oxidant. The metal components on the wire are made up of high-quality stainless steel material.